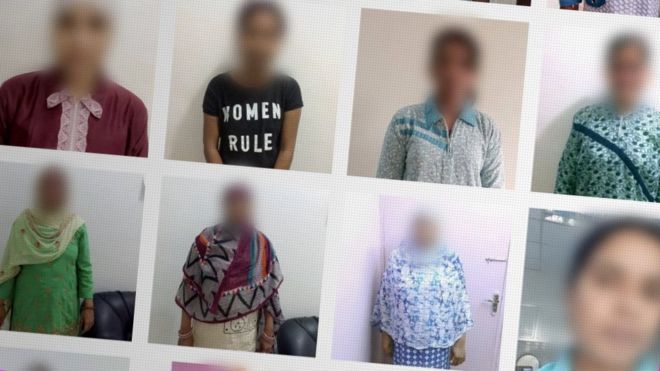 Recruited at home under false promises, sketchy contracts, and a special visa  that forces them to yield to the will of their employer, domestic workers end up as victims of trafficking and living in conditions of de facto servitude. A BBC News Arabic investigation found online slave markets Instagram where women were offered for sale as workers via hashtags such as "maids for transfer" or "maids for sale".
BBC News Arabic published its undercover investigation which found domestic workers were being illegally bought and sold online in a booming black market promoted via algorithm-boosted hashtags, and sales negotiated via private messages.
"What they are doing is promoting an online slave market," said Urmila Bhoola, the UN special rapporteur on contemporary forms of slavery.
The importation of domestic workers is nothing new, nine out of 10 Kuwaiti homes have a domestic worker – they come from some of the poorest parts of the world to the Gulf, aiming to make enough money to support their family at home. In Kuwait, as in the United States, sponsored visas open a gate to slavery like conditions and human trafficking, because a domestic worker cannot change or quit her job, nor leave the country without her sponsor's permission.